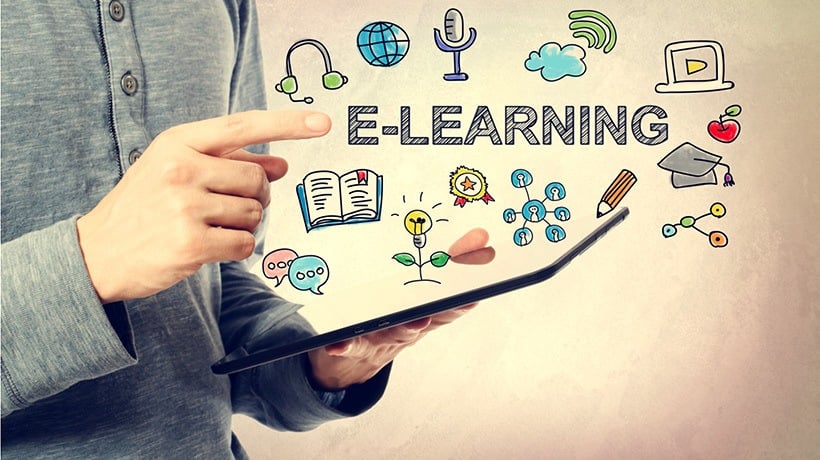 When one considers the carrying out of online learning across schools, the methods employed have been very straightforward. Until the early 2000s, teachers carried out learning processes in a classroom. Any other learning form was questionable, with students' physical presence considered to be of utmost importance. Then came the influence of the internet, and it changed people's views.
It Is a Rapid Growing Industry
The e-learning industry is rapidly expanding, while we can trace the effects caused by it, as far back as the 1980s (even well before that) in the form of distance learning and televised courses.
With the provision of affordable e-learning solutions that you can implement on both computers and the internet, education can be provided virtually anywhere and at any time to aid a useful e-learning tool. Technology has improved a lot that we can overcome the impact of geography and distance using tools that create a classroom experience.
Availability of Wide Range Learning Systems
E-learning provides you with the opportunity to share resources in all different formats, such as PDFs, videos, word documents, and slideshows. Conducting seminars on the web (live online classes) and passing information to both students and professors is also possible with the aid of chat and message forums.
A vast number of different e-learning systems or Learning Management Systems (LMSs) and methods allow for delivery courses. With the right application, various processes, such as marking tests, can be carried out automatically. E-learning is a mostly free solution that allows students to combine learning with their daily lifestyles. It will enable even the busiest of persons to gain new qualifications while pursuing their careers.
Positive Effects on Usage of Social Media Platforms
Some of the most important developments in education have come about due to the influence of the internet. With the increasing experience gained by students in smartphones and the internet, participating in and taking an online course comes easily. Social media, message boards, and other means of online communication allow students to maintain interaction and discuss matters relating to their studies, creating a community sense.
Fewer Expenses
With the fast development of e-learning, the various means and technologies available to make a course new and exciting always change. This e-learning creates the need for the course contents to be regularly updated to provide the students with the most relevant information possible. This matter is essential if the employees' e-learning training expects to keep information on various industries' latest developments. This is one reason many businesses seek to provide training through e-learning – other reasons being the low costs involved and employees' abilities to study in their own time and place.
In conclusion, with the costs involved in performing traditional learning being high, the importance of e-learning is now a widely accepted fact. It offers an alternative that is cheaper, faster, and even provides better results.